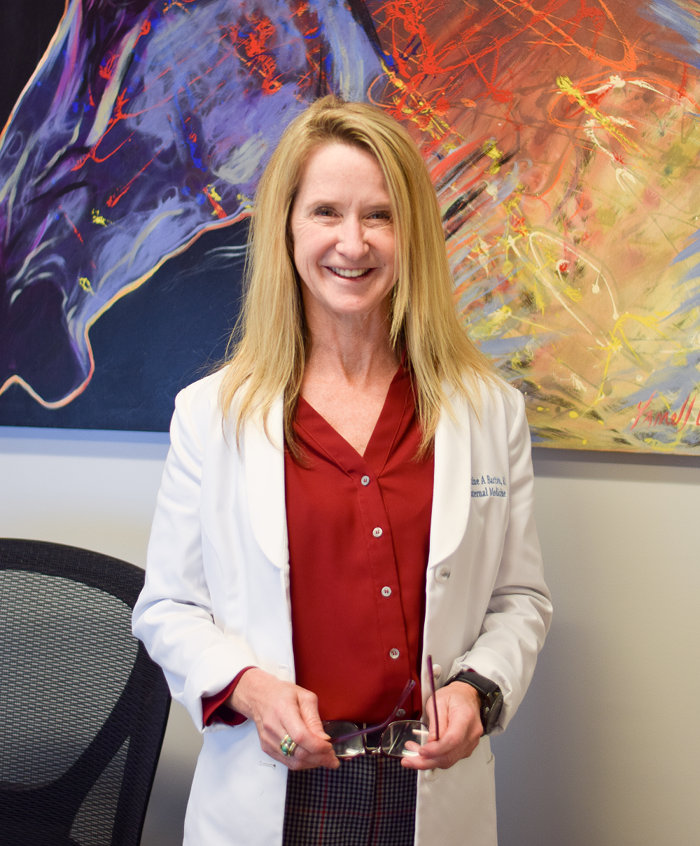 Dr. Barton graduated from the University of Nevada School of Medicine in 1995. She went on to complete her internship and residency at the University of Nevada School of Medicine in Las Vegas in 1998. She became Board certified in internal medicine.
Dr. Barton moved to Wilson in 1998 with her family. The first three years in Wilson she worked as a hospitalist for Wilson Medical Center. She loved the people and the area and decided to make Wilson her home.
She has now been in private practice at Wilson Medical Associates since 2001 as an internist. She cares for people with a wide variety of illnesses which include but are not limited to: hyperlipidemia; Diabetes Mellitus; Pre-diabetes; hypertension; Congestive Heart Failure; Myocardial Infarction; Stroke; Coronary Artery Disease; Atherosclerotic Vascular Disease; Deep Vein Thrombosis; Pulmonary Embolus; Heart Valve Disease; Fatty Liver Disease; GERD; Osteoarthritis; COPD; Emphysema; Chronic Bronchitis; Connective Tissue Disease; Osteoarthritis; Osteoporosis; Carpal Tunnel Syndrome; Depression; Anxiety; ADHD; Acute Bronchitis; Pneumonia; Acute Sinusitis; Upper Respiratory Tract Infection; Urinary Tract Infection, Cellulitis; Abscess, Diverticulitis; Gastroenteritis; Influenza, Covid-19…
Dr. Barton has one grown son and when not at the office spends time on her small farm in the country.
| | |
| --- | --- |
| Speciality: | Internal Medicine |
| Degree: | M.D. of Medicine |
| Phone: | 252-399-0737 |
| Address: | 200 Glendale Dr. |
| TeleHealth Login: | Login |