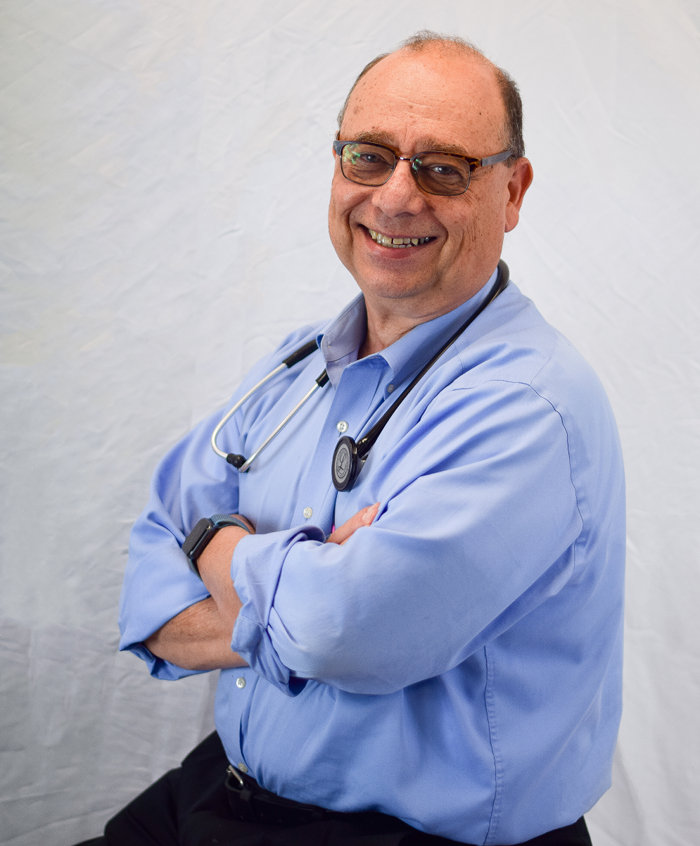 Dr. Baio graduated from the University of Miami School of Medicine in 1983. He went on to complete his internship and residency in Internal Medicine at Jackson Memorial Hospital, Miami. He subsequently went on to become board certified in Internal Medicine.
In 1986 he and his family moved to Wadesboro, NC. There, he served the people of the community as a member of the Health Corps. In 1989 he and his family moved to Wilson, NC, which they now call home.
For the past 29+ years he has been practicing medicine at Wilson Medical Associates, where he has cared for people with a variety of medical issues. These include but not limited to: hyperlipidemia; Diabetes Mellitus; Pre-diabetes; hypertension; Congestive Heart Failure; Myocardial Infarction; Stroke; Coronary Artery Disease; Atherosclerotic Vascular Disease; Deep Vein Thrombosis; Pulmonary Embolus; Heart Valve Disease; Fatty Liver Disease; GERD; Osteoarthritis; COPD; Emphysema; Chronic Bronchitis; Connective Tissue Disease; Osteoarthritis; Osteoporosis; Carpal Tunnel Syndrome; Depression; Anxiety; ADHD; Acute Bronchitis; Pneumonia; Acute Sinusitis; Upper Respiratory Tract Infection; Urinary Tract Infection, Cellulitis; Abscess, Diverticulitis; Gastroenteritis; Influenza, Covid-19…
In 2011 Dr. Baio became board certified in Bariatric Medicine through the American Board of Obesity Medicine. Through his weight loss program, he has helped many of his patients learn how to lose weight through healthy eating, exercising and the use of medication. Not only has this helped his patients lose weight, it has also helped them successfully manage their hypertension, Diabetes Mellitus, Pre-diabetes and elevated Cholesterol.
As your primary care provider, he and his staff strive to foster a close relationship with you. A key part of this is an ongoing conversation with you about your medical issues. His goal is for you to have a good understanding of your illness and how it impacts your life. From how it works, to what you can do to effectively manage it. This helps you have the insight and motivation to better care for yourself.
Dr. Baio has been married to his wife Jeanne for over 48 years. He has 3 children, that live close by. He and his family are blessed with 7 grandchildren.
| | |
| --- | --- |
| Speciality: | Internal Medicine |
| Degree: | M.D. of Medicine |
| Phone: | 252-399-0737 |
| Address: | 200 Glendale Dr. |
| TeleHealth Login: | Login |